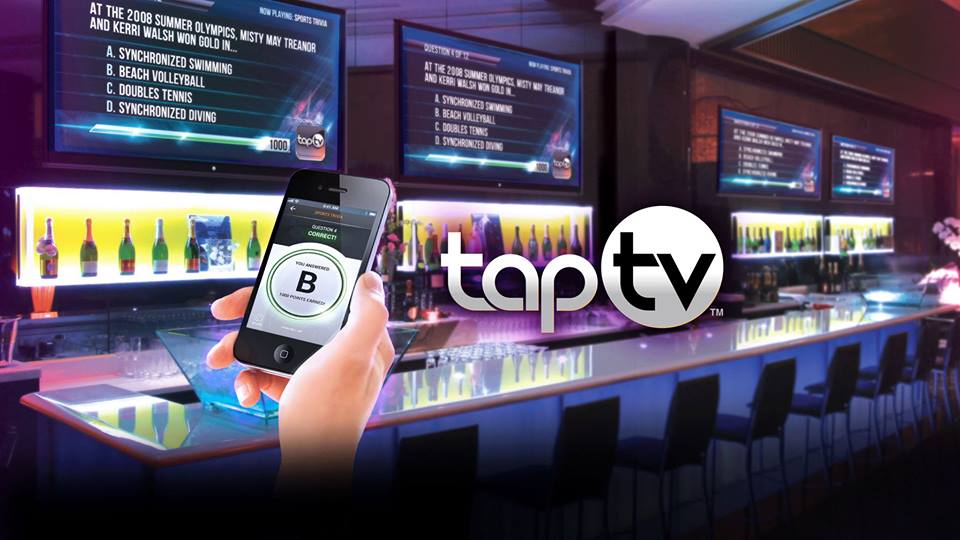 How many times have you watched customers sit at your bar staring at the television watching the same programming over and over again? Like most bar owners, that number is far too high, and that should be concerning.
Well, AMI Entertainment has launched a product to help ease those woes and keep your customers entertained for hours.
INTRODUCTING TAP TV
Tap TV is a commercial-grade media device that plugs directly into your TV or video switch. It connects your guests to a world of pure visual entertainment with no audio required, and provides access to exclusive channels they won't find at home.
Tap TV was recently rolled out to the marketplace, and the growth has been exceptional. Early adopters of the new product have seen incredible results including an increase in customer satisfaction. We all know that satisfied customers typically spend more. At this point, you probably think this is too good to be true. It's not and here are 3 reasons why:
TAP TV TRIVIA – Are you a sports guru? The ultimate movie buff? With a dozen different categories to choose from, and more always being added, Tap TV Trivia provides enough variety for any establishment, including yours. Don't have enough patrons at your location? No problem. Tap TV Trivia lets players go head-to-head with trivia fans from around the nation in live, multiplayer competition.

TAP TV POKER – Now you can give your patrons the opportunity to play poker with players from around the country from the convenience of your bar. Players can take a seat at one of the many 8-player virtual tables that offer eye-popping 3D graphics and live gameplay! What could be better than playing a few hands of poker at your favorite Tap TV location?

TAP TV EXCITE – AMAZING VIDEOS, UNBELIEVABLE STUNTS. That's the motto for Tap TV Excite. From extreme athletes to trick-shot masters, Tap TV Excite is chock full of exciting video content. Experience the thrill of skydiving in Dubai, riding massive killer waves in Hawaii, and much, much more — there's hours of hand-picked HD footage, ready for your viewing pleasure.

During the downtime when your guests aren't playing Tap TV Trivia or Tap TV Poker, you can have Tap TV Excite playing to provide your guests with entertainment.
IT'S TIME TO TAP IN
Tap TV puts your television(s) to work for you, with engaging content, interactivity, and powerful promotional tools that cable and satellite companies don't offer. Additionally, Tap TV also provides access to HD alternative content that guests will love to watch while putting the power of advertising back into your hands. It's a whole new way for businesses to think about TV.
HOW IT WORKS
Unlike other services that require you to purchase additional handheld devices for your customers to use, Tap TV harnesses the power of the smartphone. Users will simply download the free Tap TV app, available on both Android and iOS devices.
Once downloaded, users are now ready to begin playing Trivia TV Poker directly from their smartphone or watching Excite. Over 51% of consumers agree that TV is more fun to watch when they can interact with it from a smartphone.
Sounds like a no-brainer right? Tap TV is a whole new way for businesses to engage their customers. The question now is, are you ready to tap in?
Contact Us Now To Learn More